This summer WAM presents a new exhibit: All in Time by Beth Lipman.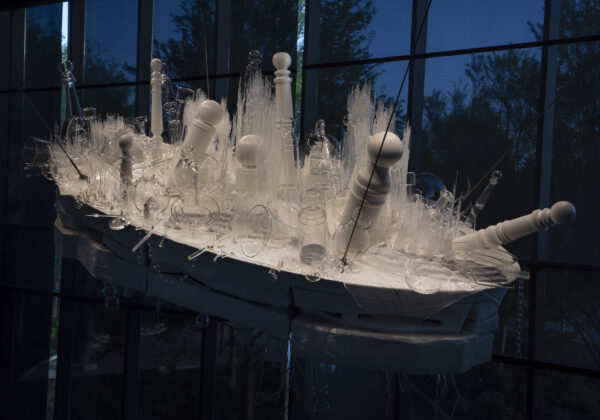 Along with this new exhibit comes a fun opening day full of activities. June 25, 2022 from 11 a.m. to 3 p.m. you can head to WAM for food trucks, live music, crafts, and information about Lipman's exhibit.
From 11 a.m. to 3 p.m. you can learn about the prairie grass featured in Lipman's work from staff from Great Plains Nature Center.
Additionally, you can join in on the Family Artventure happening that day. June 25 artventure is all about Rock, Paper, Scissors.
Food trucks and Bluegrass music will be available from Noon to 2 p.m. Enjoy food truck fare and live music by Pop and the Boys.
At 2 p.m. they will show a film about Lipman's work and life.
Lipman's work has been described as ethereal, substantial, captivating, and calming. Her exhibit includes her work entitled Living History. "Living History animates the museum's vast lobby, measuring 14 feet by 8 feet by 10 feet. Epic in scale, it punctuates the museum's entry experience. Glass, wood, ceramic, and metal are the main materials for the artwork[…]"
Related Posts:
Date: June 25, 2022
Time: 11 a.m. to 3 p.m.
Location: Wichita Art Museum
Cost: FREE
For more info: Check out the event on the WAM website
WAM Summer exhibit opening
When
June 25, 2022 @ 11:00 am-3:00 pm
What
WAM Summer exhibit opening
Wichita Art Museum
1400 West Museum Boulevard
Wichita, KS 67203-3200
316-268-4921
Reader Interactions