If you're like me, you might have one or more kids at home right now, or will soon. The first day is easy, but come day 2 and you're already hearing the first ominous whines of the dreaded "I'm bored."
Grown-ups never seem to have time to be bored, and part of the reason for that is that we're busy coming up with things for the kids to do. You may have a few activities planned, but what about the other 167 hours in the week?
I took some time in the wee hours of the morning (see: "grown-ups never have time to be bored," above) to come up with some free or really, really cheap activities for the kids. The links below take you to sites outside of Wichita on the Cheap. I tried to find the ones with the fewest annoying ads and no objectionable content, but please realize that I have no control over these sites. The projects are great and worth a look:
Make caramel corn or Cracker Jacks

My Amish Friend's Caramel Corn Recipe – Allrecipes.com
Easy Homemade Food Gift: Holiday Cracker Jacks | Ingredients, Inc.

~~~
Make origami boxes (use magazine pages or wrapping paper)
Easy Origami Box Instructions – How to make a Simple Origami Box
~~~
Make a small box out of a greeting card
How to Make a Box Out of a Card – Greeting Card Box Craft.
~~~
Make an origami wreath ornament
(again, magazine and catalog pages or gift-wrap work great)
Origami wreath tutorial – Domesticali
~~~
Build a house of cards
~~~
Play Cat's Cradle and other games with string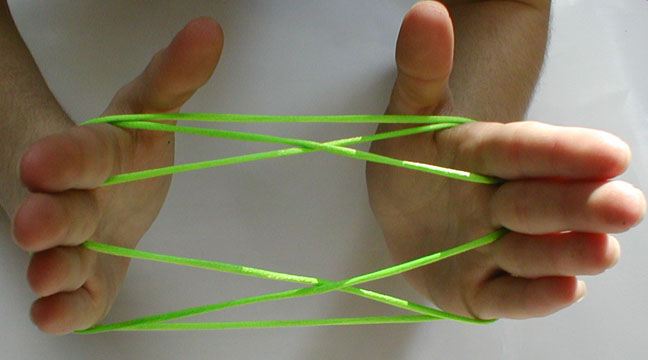 Cat's cradle instructions with step by step pictures ifyoulovetoread.com — the site for BLOW OUT THE MOON

~~~
Build with marshmallows and toothpicks (you have to see this)